Ed Solovey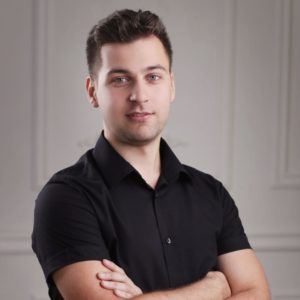 Ed Solovey is the the creator of SoundAudio music. On his website you can find music in various genres such as ambient, cinematic, corporate, lounge, rock, electronic as well as happy style. Ed's goal is to create music that will ensure the competitiveness and success of projects and business, providing users with the opportunity to choose licensed music or no copyright music.
Visit Ed Solovey's SoundAudio website to listen to his music or his Soundcloud page.
Listen to one of Ed's inspirational tracks below.
---
---