Credits: Josh Woodward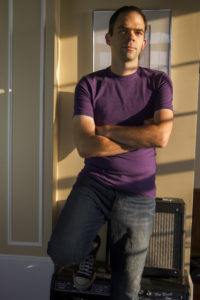 Josh Woodward is an acoustic indie rock singer/songwriter from Ann Arbor, Michigan. A prolific musician, he has released eleven albums in the past decade, but he has chosen to give away all of his music for free.
His most recent album, "Addressed to the Stars", was released in 2016. The album represents a distillation of the best of what his music has to offer: upbeat folk rockers combined with delicate acoustic pieces. VideoSongs – music videos of the entire production process – were made for many songs.
---
Visit Josh's website for more information and to download his amazing music. All of his original music is licensed as Creative Commons 4.0 Attribution, by Josh Woodward. Free download: http://joshwoodward.com
---