How to submit music for playing on our stations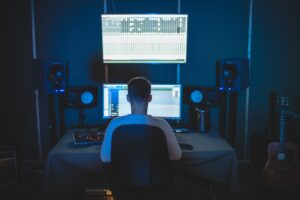 Our internet streaming stations only play completely Royalty Free Music which are Non-P.R.O. (ie composers/creators who produce their own music who are not registered with any Performing Rights Organisations (PRO) and/or Collective Management Organisation (CMO). Our license agreements are directly with the rightsholders (ie composer-producer) or the music library which manages the copyright on behalf of the rightsholders ie the non-PRO composer-producer. Although we welcome submissions, we must have a suitable license for broadcasting the track. We purchase your music using a worldwide non-exclusive license to broadcast it. All music tracks submitted must be free of third party rights.
---
If you are unsure what is non-PRO music, Shockwave-Sound has an excellent article contrasting General vs Completely Royalty Free Music.
---
Our Mixcloud Cloudcasts
The music royalties on our station  Mixcloud cloudcasts are paid by Mixcloud which has a comprehensive licensing framework with rightsholders globally, including licenses with record labels, publishers, collecting societies and more. Mixcloud's ICE 'Core' licence covers PRS, STIM and GEMA repertoire for their combined 290,000 members and repertoire for some of the leading independent music publishers. If you are registered with a PRO and/or record label, then we may play your music on one of our Mixcloud cloudcasts.
---
If you are interested in submitting your music, then in the first instance, please email the station manager: producer (at) 247onlineradio.com
---