WELCOME TO 24/7 ONLINE RADIO
Welcome to 24/7 Online Radio. We provide a range of music and shows on our internet radio stations. We produce jazz and two classical music streams 24/7 on our international online radio stations.
---
Brief history
The two stations we launched in 2015 are Jazz International Radio  & Classic International Radio streaming top quality music throughout the day and night. On 14th October, 2019 we launched Classical Radio to provide a different choice of classical music to our devoted listeners. Our thanks to Radionomy who provide the global online hosting and streaming services. Listeners can listen directly via our online streams (Jazz, Classical 1, & Classical 2), our free Nobex phone and iPad apps or can use other providers such as Radioshaker, Radioline, and myTuner.
---
24/7 Jazz Radio & 24/7 Classical Radio USING MIXCLOUD CLOUDCASTS
In 2019 we launched 24/7 Online Radio Group cloudcast shows on Mixcloud. The stations websites are at: 24/7 Jazz Radio & 24/7 Classical Radio. We are very pleased that we have two weekly specialist shows that will be of great interest to many listeners. These are available on this website:
Classic Film Scores with John Di Petrillo, who has had a passion for film music since he was 12 years old. Over the years he has gained a great knowledge and appreciation of many film composers. His shows include some of the greatest film music ever written by a wide variety of composers.
The Daffodil Perspective, the one and only gender equal classical music radio show, produced and presented by Elizabeth de Brito. Elizabeth studied piano and clarinet for 10 years, performing with many prestigious organisations including National Youth Wind Ensemble of Great Britain and studying at Junior Guildhall School of Music. Her latest programme will usually be available on the webpage devoted to her programme.
---
Click on the players below for many hours of relaxing jazz or classical music.
We have facebook pages for our stations, 'liked' by many of our fans and supporters. The

facebook pages provide a place for our listeners to interact with each other and us plus also be kept up to date with news about music events from around the world. Please visit: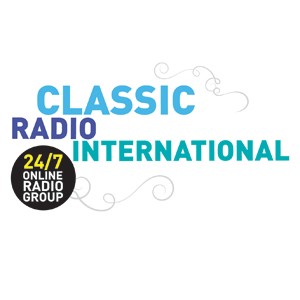 Do consider following our twitter feed which has music related tweets 24/7.
We are very keen partners and supporters of International Jazz Day. On Jazz Day, we dedicate our programmes to the event. Listen to our 2019 show.
We look forward to providing you with music to help you stay focused when working and relaxed when you want to chill out. Thank you for visiting our online radio website.