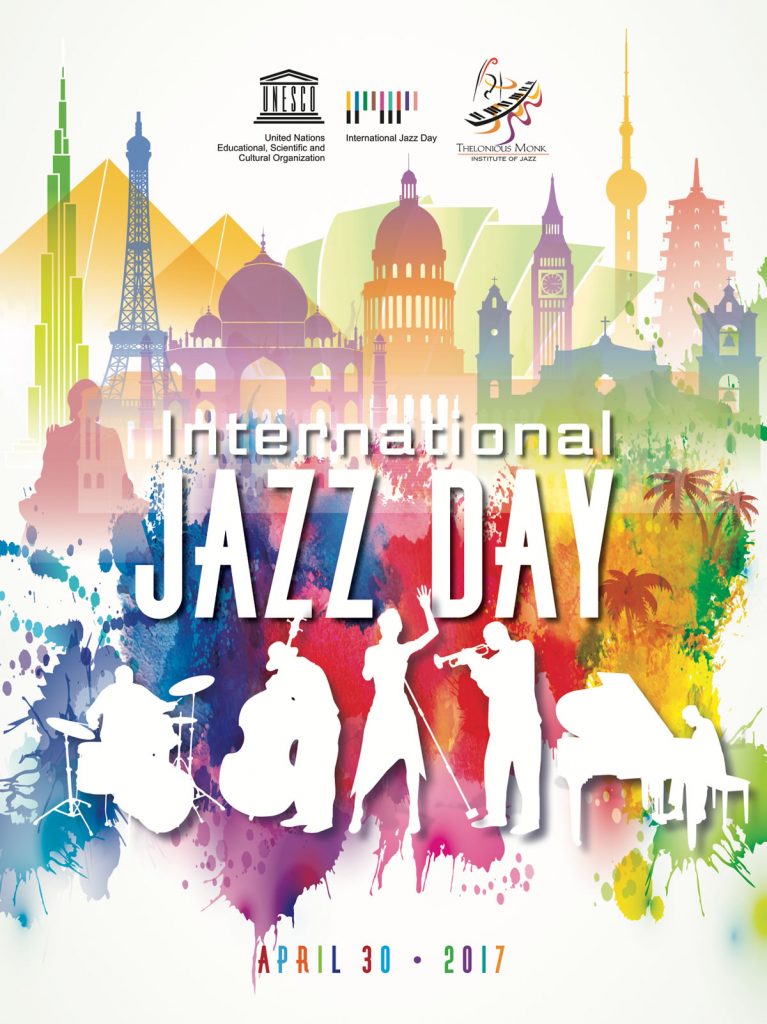 This year Jazz International Radio will be celebrating International Jazz Day. Our 24 hour programme, Online JazzFest 2017, to be streamed on 30th April, 2017, will be dedicated to this exciting international event and the important values of peace, intercultural dialogue, and cooperation. We will be promoting International Jazz Day over our facebook page and twitter feed. Listen to our relaxing jazz stream now Jazz International Radio.
Cette année Jazz International Radio célébrera la journée Jazz internationale. Notre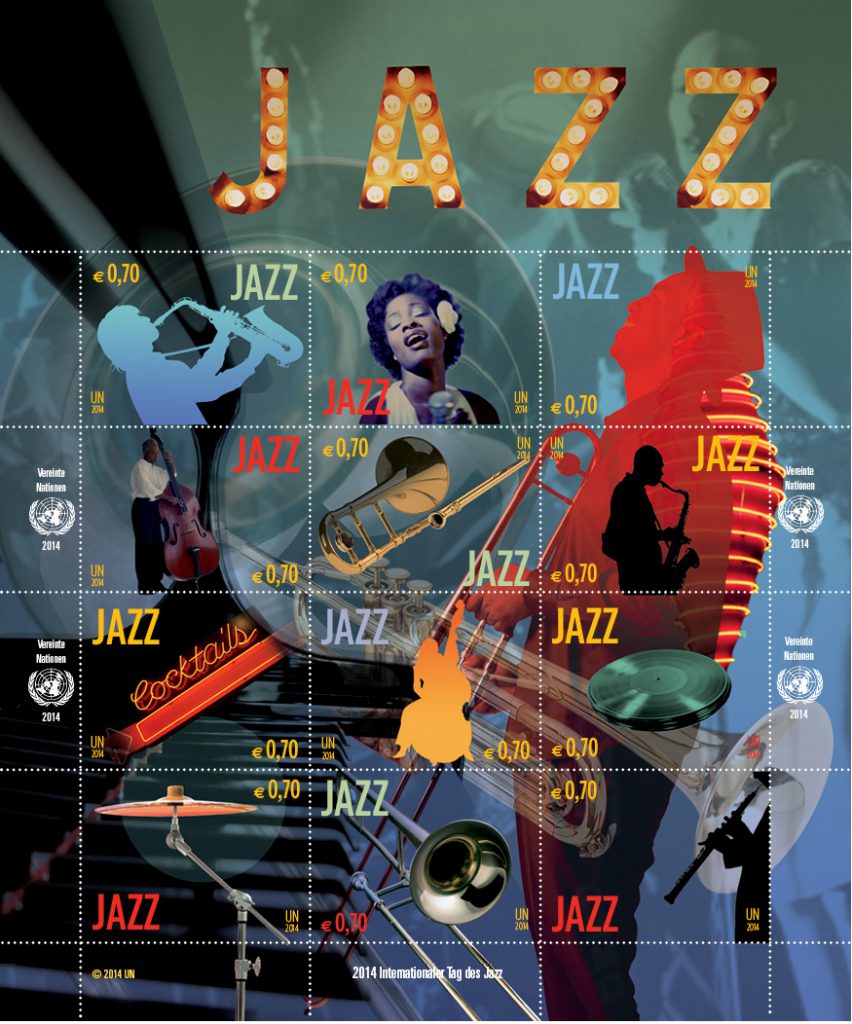 programme de 24 heures, en ligne JazzFest 2017, à être écoutés sur 30 avril 2017, sera consacré à cet excitant événement international et les valeurs importantes de la paix, le dialogue interculturel et la coopération. Nous allons promouvoir la journée internationale Jazz sur notre page facebook et notre compte twitter. Ecoutez notre jazz relaxant stream maintenant Jazz International Radio.
In November 2011, the United Nations Educational, Scientific and Cultural Organization (UNESCO) officially designated April 30 as International Jazz Day in order to highlight jazz and its diplomatic role of uniting people in all corners of the globe. Through this united effort, International Jazz Day is the one day each year that jazz is celebrated worldwide, bringing together people of all ages, backgrounds and nationalities in 195 countries. International Jazz Day is chaired and led by Irina Bokova, UNESCO Director General, and legendary jazz pianist and composer Herbie Hancock, who serves as a UNESCO Goodwill Ambassador for Intercultural Dialogue and Chairman of the Thelonious Monk Institute of Jazz. The Institute is the lead nonprofit organization charged with planning, promoting and producing this annual worldwide celebration.
In December 2012, the United Nations General Assembly officially welcomed the decision by the General Conference of UNESCO to proclaim April 30 as International Jazz Day. The United Nations called upon its Member States to participate actively in the celebration of International Jazz Day in order to develop and increase intercultural exchanges and understanding between cultures for the purpose of mutual comprehension and tolerance.
International Jazz Day, April 30, is recognized on the official calendars of both the
United Nations and UNESCO. The past five International Jazz Day celebrations were
enormous successes. International Jazz Day live performances, education programs and media coverage reached more than 3 billion people in 2016 alone. People all over the world joined forces to celebrate jazz as a universal force for peace, dialogue and unity.
Spanning the globe in all directions, jazz brought together people regardless of borders,
distance and differences to show their support for the power of jazz, its ethical dimensions, and its potential to galvanize support for freedom, democracy and mutual respect. Washington, D.C. (USA) served as the International Jazz Day 2016 Global Host City. President Barack Obama and First Lady Michelle Obama hosted the International Jazz Day All-Star Global Concert at the White House. The show aired as a U.S. network television special and was streamed around the world via the United Nations, UNESCO and U.S. State Department.
Get Involved in International Jazz Day 2017
Like/Follow International Jazz Day on Facebook, Twitter and Instagram for updates on how people are celebrating around the world. Exchange with others about jazz's impact, share posts and re-tweet material to your friends. Make sure to use #JazzDay in your message!
Organize an International Jazz Day event in your community. From concerts to classes, no event is too big or too small. Consult the examples below for more event inspiration.
For more information about getting involved, please visit the International Jazz Day website.
Listen to Jazz International Radio
Listen to our relaxing jazz stream now Jazz International Radio or download our free Nobex apps for your phone.