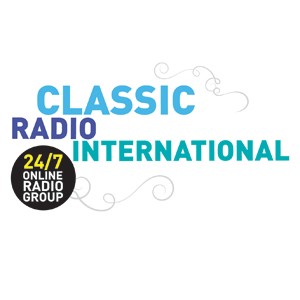 CLASSIC RADIO INTERNATIONAL 
NOTICE – This Station's 24/7 music streams CLOSED down on 31st December, 2019. Our classical music station was relaunched on 9th December 2019 as CLASSICAL RADIO INTERNATIONAL. THIS WEBPAGE HAS BEEN RETAINED AS A RECORD.
Classic Radio International was owned by Radionomy who were responsible for the paying the royalty fees. We only produced the programmes. When Radionomy closed down in late 2019 the station was closed.  However, please report to our station producer if you find an old entry of this station on a radio platform so we can ask the platform to remove the entry. If you can still hear music being played then this means that Radionomy may still have an old Jamendo stream connected. Thank you.
Email: producer (at) 247onlineradio.com
---