CLASSIC RADIO INTERNATIONAL 
NOTICE – This Station's 24/7 music streams HAVE CLOSED down on 31st December, 2019. Our classical music station was relaunched on 9th December 2019 as CLASSICAL RADIO INTERNATIONAL. THIS WEBPAGE HAS BEEN RETAINED AS A RECORD.
Classic Radio International streams Classical music from around the world 24/7. Includes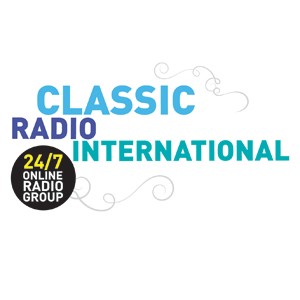 symphony, chamber and Baroque music. Composers include Ashkenazy, Bach, Beethoven, Bizet, Brahms, Brendel, Cosma, Debrus, Debussy, Dvorak, Gershwin, Handle, Haydn, Liszt, Mahler, Mendelssohn, Mozart, Prokofiev, Rachmaninov, Schubert, Strauss, Stravinsky, Tchaikovsky, Verdi, Vivaldi, Wagner and many others.
Interested in events or talking to other classical music jazz fans? Then please follow our Facebook page.